National Telecommunication Corporation (NTC) inaugurates first ever National Data Centre of Pakistan here on 24th August, 2016. Main objective to develop this centre is to help implement the E-governance agenda of the federal government.
Minister of IT Ms Anusha Rahman Khan, Chairman PTA Dr. Ismail Shah, and ICT professional from public/private sector were present on the inauguration ceremony. The event was organised by Huawei Technologies Pakistan Pvt. Ltd.
Anusha Rahman Khan said that National Data centre for E-governance is our first priority. We are working with private sector to compete these projects on time. "It takes too much time when we work with government sectors because there are too many hurdles and slow process," she added.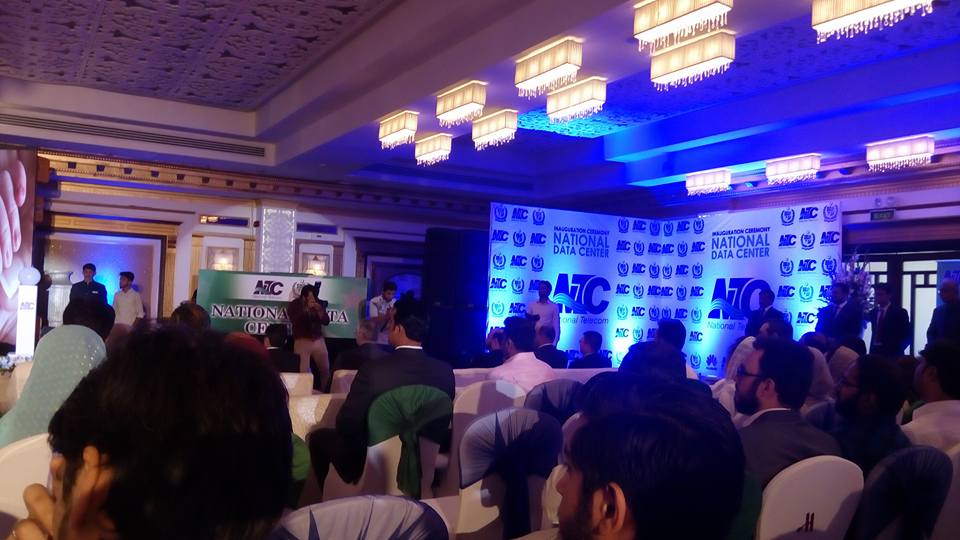 She said we are trying to give 3G service in all parts of the country even in villages. "We are also giving basic training of IT to Sweet Home children in different part of the country," she added. In opening speech of the event, Chairman NTC Brig (r) Viqar Rasheed Khan said that the Data Centre will be added with the latest IT features and it will be highly technical. The Data Centre will provide the facilities to the government bodies with different services in data communication as various other private service providers are offering to their clients."
National Telecommunication Corporation has signed the contract of this Data Centre with Inbox Business Technologies and Huawei Technologies in March, 2016. No doubt, the entire process of establishment of Data Centre took place within 5 months of continuous struggle of NTC. Regarding the performance of NTC, the chairman of NTC said that the organisation is providing the high quality ICT services and it is chasing the marketing trends. He said that the reliable and secure data communication is providing to the clients and protect from potential cyber threat to the clients." Engr Miraj Gul, DG (Technical) NTC, presented the salient features of this Data Centre and assured that this project will be completed in short time and it will give chance to the clients to use it.
This Data center is designed meeting Tier-III standards and will provide services like Software as a Service (SaaS), Platform as a Service (PaaS) and Infrastructure as a Service (IaaS). It will help government in facilitating e-Governance, e-Commerce and e-Health etc.